October 20, 2022
Top Tips for Nurse Practitioners Planning to Open an Independent Practice
If you are a nurse practitioner with full practice authority in states that permit you to operate autonomously and independently without oversight by a physician, you may be considering opening your own private practice. 
There are now 25 states, plus the District of Columbia and two U.S. territories, where nurse practitioners can practice autonomously with full practice authority. The rise in the number of nurse practitioners and expansion of their scope of practice directly correlates to the physician shortage, which the Association of American Medical Colleges predicts could reach 139,000 by 2033. 
The physician shortage is particularly acute in rural states and regions. New and evolving legal policies indicate lawmakers are looking more closely at the role nurse practitioners can play in expanding medical coverage to those in need, especially in underserved communities, despite aggressive opposition from numerous in the medical community.
The blueprint for opening a practice for a nurse practitioner is similar to that of an independent physician. In fact, launching a new medical practice of any kind is similar to  opening and operating any other business. In addition to the clinical talent, passion, courage and commitment it requires, opening a practice also calls for the major elements of running any business – accounting, marketing and social media, talent assessment, hiring and firing, and networking, among other things.
If you have firmly decided, with eyes wide, to open your own nurse practitioner practice, this guide will help you get started with useful to-do and checklists. We also outline common pitfalls to avoid.
Two Primary Paths to Consider
When opening an independent practice, there are two primary paths to consider. You can either purchase an established practice from another practice or open a new practice from scratch. Both paths require extensive due diligence.
This month's guide focuses on the steps to take to open a new practice.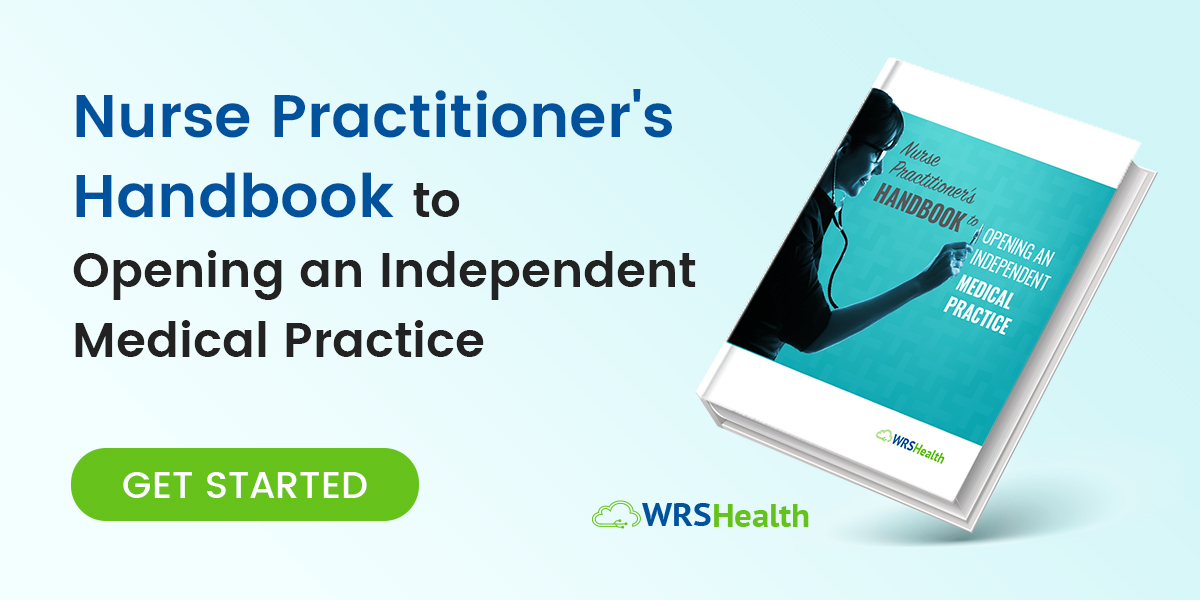 Not surprisingly, the most common errors center around the operations and management of the business side of the practice, rather than the clinical side. Some of of the biggest mistakes are not allowing ample time for research, planning, funding and lining up all the critical certifications and credentialing required.
It can take upwards of $100,000 in start-up funds to launch your practice and even more cash flow will be needed on an annual basis to keep it operating. Avoid making hurried and costly decisions by giving yourself at least six months to a year to plan and start your practice.
Another critical tip is to be sure to surround yourself with smart professional advisors and make strong hires out of the gate. An experienced and savvy business manager is worth their weight in gold.